Market Research
Listening and Understanding Your Customers
In the business world, it pays to listen to what your customers are saying about your products or services. Companies that do not listen or even try to understand their customers may risk not surviving for long and attaining the success they've been longing. Hence, companies should always ensure to include market research as part of doing their business.

Got an amazing idea for a new product or service? Find out what your prospects think first.

Declining sales and poor customer reviews? Know how they perceive your brand and learn where their frustrations lie.

Collect valuable insights that will help you find the answers to all these and more through researching the market. It's better to be prepared than to be sorry.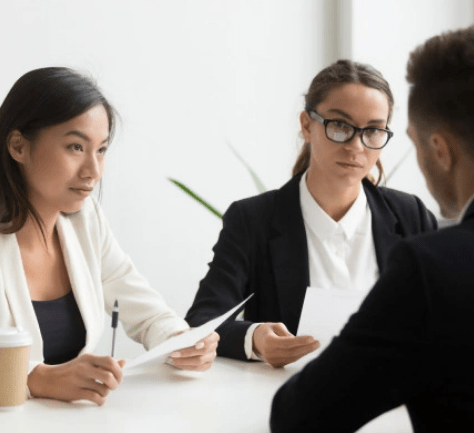 How Do Market Research Companies in Singapore Works?
Defined as a systemized process of gathering data from the target market and customers, market research plays a huge role in how companies can transform businesses successfully. Integral in determining if products or services are viable and if it's something potential customers will buy, it helps you as the owner to make decisions on whether to launch it or look for other business opportunities.

Regardless if you're a start-up company or a small and medium enterprise, researching the market is a good thing. Even major corporations do not forego this process and work with market research companies because of all the benefits they can get from it. When collecting data internally or through the assistance of a firm, the whole process involves:

Identifying the purpose of the research

Collecting and assessing the data from the market

Analysing and interpreting the data assessed earlier

Forwarding the final report to the client company
Business to business marketing research makes it possible for you to gather information and connect with your customers as you learn who they are, their wants and needs, their perceptions, their frustrations, etc.
When Do You Need to Research the Market?
In such a competitive market, businesses can still grow and achieve success. That is why it's never a good idea to go without researching the market because it plays a huge role in how you can transform your business for the better. Still have no idea when you need this research process?
You need it when:

Developing products and services
Find out how your target market is using your products. Through research, you can also learn how they perceive what you offer and if they love it.

Understanding competitors
Find out who your competitors are, their strengths and weaknesses, and their business approach. Use what you can collect to help your business outsmart them.

Ensuring your business' survival
It's scary to think that your business might one day close down. Prevent this from happening by anticipating and predicting changes. Good market research firms will help you stay relevant and remain in business.

Understanding your customers
Find out what your customer wants and needs, what makes them tick, what their frustrations are, etc. The data you collect can help you make better business decisions.
Avail Our Market Research Services for the Success of Your Business
It's easy to dismiss market research without knowing its full capacity in bringing growth and success to your business. It tells you what's new, what's trending, what influences your customers' buying patterns, what tactics your competitors may be applying, etc. Choose to work with one of the top Singapore market research firms and you'll never think twice about getting our services again in the future.