Finding it difficult to reach your target market? Need help in exposing your brand to the right audience at the right time?
It's time to level up your marketing efforts and invest in paid advertising through SEM. And it doesn't matter if you're a start-up, a small and medium-sized enterprise or a large corporation because here at Media Manager, we got you covered!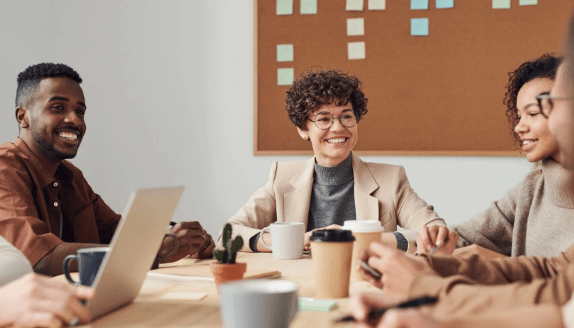 Seeking to drive relevant traffic to your website and get qualified leads?
Add Search Engine Marketing (SEM) strategies to your Search Engine Optimization (SEO) tactics and you will have a stronger digital
marketing campaign that yields visible results.
SEM Marketing
Bringing Your Customers Closer to You
One of the best forms of online marketing, search engine marketing or SEM is implemented to increase the website's visibility in the search engine results pages (SERPs). Through paid search advertising, websites are promoted and SEO may be incorporated through website content and site architecture to help boost the ads listing in the SERPs. While searching for SEM services, you may also encounter terms such as:
Pay-per-click (PPC)
Refers to the online marketing model used by businesses to drive direct traffic to their websites instead of earning organic visits. Advertisers will only pay a fee every time their ad or ads is clicked. Even with a small budget, you can start a PPC campaign using keywords that people are already looking for.
Cost-per-click (CPC)
Is the price paid by advertisers for each click on the PPC ad. Want to know how much Google Ads will cost you or if your paid search campaign is successful? Check CPC!
Cost-per-thousand impressions (CPM)
Helps in assessing the profitability and cost-effectiveness of the marketing strategy. Advertisers will pay for every 1000 impressions or views an ad receives. Boost CPM by building better quality ads and ensuring the use of keyword match types. When used and implemented effectively in the right manner, SEM can contribute greatly to improve the online business prospects of brands.
SEM Experts – Their Role in Bringing SEM Benefits to your Business
For your campaign to work the way it's ideally supposed to, allocating a budget for it from the start is necessary as it gives providers of SEM services in Singapore the flexibility and resources they need to make the best use of various marketing tools. It's important to remember though that it isn't always easy to come up with a budget as in some cases, the finances required to refine the campaign may be more than the actual PPC search campaigns themselves.
Work it out with your choice of SEM company, and you will have ad campaigns running in no time and reaping these benefits.
Benefits of Search Engine Marketing
Reach clients instantly
Increase Brand Exposure
Cost-Effective
Campaign Optimization and Customization
Pay only per click
Ads are placed amongst the top Google results
Instant and Noticeable Results
How Media Manager can Assist in Your Future Search Engine Marketing Campaigns
Some businesses may think that SEM campaigns can be done in a DIY approach but not knowing that it can lead to a waste of valuable resources. We will ensure that all campaign details are managed and carried out for the optimum online promotion of a company. Our team of experts has the requisite industry experience and takes into account the specific needs of each client to deliver customized services that would in turn help clients to boost business potential to a great deal.
Media Manager is not just another Singapore-based SEM agency, but a force to reckon with in the field of digital marketing. Let's get started with your campaign by filling out the contact form today!
Contact Us for All your SEM Needs
Set an appointment
with us in the contact form below.