Pricing Research – What Is It And How Does It Help Companies?
Pricing research is a valuable data-gathering method that helps uncover what a customer is willing to spend money on a product or service. Employed by numerous businesses worldwide, it helps provide them with indispensable customer information needed to make informed pricing strategy decisions. As a core part of any business research strategy, the company's decision-makers are helped with determining the ideal price point to still entice buyers and grow a sustainable business.
Finding it difficult to develop your pricing strategy? Start a pricing research study with our help.
Planning to increase the prices of your products or services? Thinking of pricing a new product? If you are planning to do all these and more, then the key to creating an effective pricing strategy is research. By researching pricing, one can get a deeper understanding of the market's desire to purchase, capture an elevated return on product investment, and preserve the worth of your brand.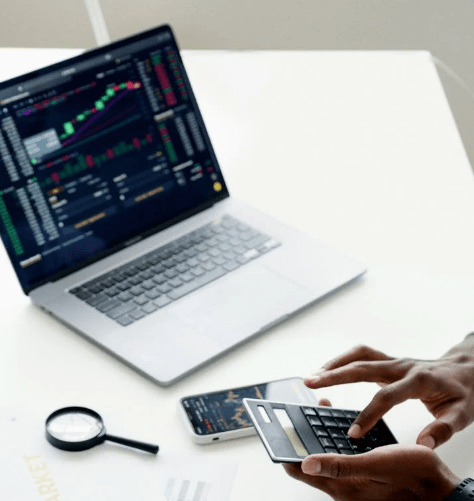 What Any Business Needs To Know About Pricing Researches
Determining the right price for a product or service that will also maximise profit, revenue, or market share is vital in sustaining business growth. Without proper research, you are putting your company's success to chance and risk. There are many ways of running pricing research as there are three main methodologies used; the Van Westendorp Price Sensitivity Meter, the Gabor-Granger Technique, and the conjoint analysis.
Van Westendorp Price Sensitivity Meter
The Van Westendorp Price Sensitivity Meter is best suited for products that are ready to be sold but have no set price yet. This meter asks 4 questions to help determine its "meter:"
What price would start making you think the product is too expensive?
At what price would you begin to believe is too inexpensive and then question the quality of the product?
At what price would you begin to believe the product is getting expensive, but you still would consider purchasing it?
At what price would you believe the product would be a bargain?
Analysing the answers to these questions then helps in creating a range of prices that would likely be optimal.
Gabor-Granger Technique
The Gabor-Granger Technique asks their participants if they would pay a certain price for a product or service. It then raises the prices higher each time and the answers of the participants would help.

The Gabor-Granger Technique is another pricing research technique utilised by numerous companies to help determine the demand and revenue for certain products and services. Participants are asked if they would pay a certain price for a product or service. Researchers then continue to raise the price higher each time they asked and the answers of the participants would help determine the demand for the product or service at each price point. It's important to note though that the said technique does not consider competitive pricing.
Conjoint Analysis
Conjoint analysis is the third technique that helps companies choose the right price for their products or services. Using a discrete-choice model of determining the price, businesses need not compare their prices to the competitors. This technique is performed by asking participants to answer a conjoint analysis survey wherein the product's different features are presented at different prices and then they're asked which they would purchase. It reveals the participants' willingness to pay for product features they like better.
Benefits You Get From A Pricing Research Study
Sooner or later, you will find out that choosing the right price for the products or services you offer is crucial to the success of your business. Now is not the time to compare your prices to competitors as there's a better way of identifying price points and it's through pricing research. Listed below are other benefits you'll reap if you employ any of the research techniques to set a price for your products and services.

Understanding Product Value
With a better understanding of the product value based on customers' response, it leads to a better pricing model.

Understanding Willingness to Pay
With a better understanding of how much customers are willing to pay for a specific product, companies can make informed decisions on the product's pricing.

Achieving Right Pricing Design
Getting your pricing strategy right is now possible thanks to the research. Companies can maximise profit, revenue, and market share.

Launching Products or Services at Ideal Price Points
Better chances of achieving success because you now know what needs to be considered when pricing products or services before launching into the market.
Media Manager – The Leading Choice Of Local And Global Brands For Pricing Research
While companies may not see it at first, but it's a good idea to look into various strategic opportunities that could generate positive return-of-investment (ROIs) to the business. In addition to customer or product experience research and others, it's vital to not overlook the importance of conducting pricing research too. Companies seeking to optimise an effective pricing strategy should perform one soon.
The cost of our services will be calculated in a price range of S$10-100 per survey.
Let Media Manager conduct a sound pricing research for your business. As one of the leading market research and digital marketing companies in Singapore, we have helped dozens of brands with valuable insights. Contact us by filling the form. We can't wait to hear from you.