Retail Experience Research – A Crucial Key To The Success Of Retailers
Retail businesses achieve their sale goals by selling goods to consumers in exchange for money. Regarded as a crowded and competitive industry due to the wide array of retail goods and retailers available, customers can freely choose where and what they want to purchase. Therefore, retailers have to ensure they're providing a good retail experience to encourage customers to come back again and again. To obtain valuable data and achieve this goal, they can enlist help to conduct retail experience research.
Want to make your customers' retail experience great? Reach out to us today!
Retail experience research examines the customer's experience when consuming products at a retailer. It is about the experience a customer goes through when purchasing, and not just going inside a store, buying a product, and then leaving. Thus, this research aims to find new ways of enhancing the customer experience while retaining product sales.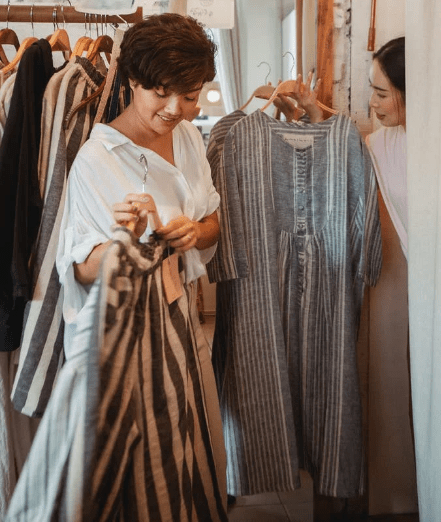 How We At Media Manager Perform Retail Experience Researches
Instead of the traditional analytical, quantitative methods, the retail experience research we do focuses on researching new approaches within the organisation to help capitalise on new experience opportunities. Although there is no formula to conduct this type of research, there are 5 main elements to keep in mind: interactiveness, originality, connectedness, unexpectedness, and reliability.
Interactiveness
Focuses on the senses, and how impactful and uninformed they are with the experience.
Originality
Aims to create an authentic and natural environment that is true to the brand.
Connectedness
Brings the whole user experience together. It focuses on how the website, online presence, advertisements and brand all connect within a customer's shopping experience.
Unexpectedness
Allows a brand to be random yet uniformed experiences to a store.
Reliability
Ensures that the experience is repeated and consistent so everyone feels the experience a brand creates, and not just a random select few.
With a team of research experts, we strive to always deliver significant data that'll help retailers put solutions into place to promote a positive retail customer experience.
What Makes Retail Experience Research A Necessity To Retail Businesses?
Regardless if a retailer sells clothes, appliances, cosmetic products, or anything else, it's essential to provide a good retail experience. And while this type of research aims to learn more about the customer journey instead of pure numbers, it does help create a personalised shopping experience and unique retail experience for consumers. The collected research data can help define a brand, and the brand, in return, can better understand who its customers are and their needs as a consumer.

Helps retailers know about engagement
Immediately upon entering the store, it's important that customers feel acknowledged and the retail staff is eager to assist them that they leave the store with a positive impression of your business. Research helps retailers learn more about the people they are selling to such as their wants, needs, problems they encounter when shopping at the store, and what will make them go back again and again.

Helps retailers deal with problems
Achieve customer satisfaction by knowing how you can effectively deal and solve customer problems. Retail experience research aims to gather data about the customer's retail shopping experience. Any problems they encountered equips you better in resolving or preventing it from happening in the future.

Helps retailers deliver a meaningful retail experience
With numerous products and services available, the competition is high. This makes it a necessary move for retailers to hire a retail experience research agency to provide them valuable info on how to appeal to the senses, emotions, and values of customers and deliver an enriched shopping experience. There are plenty more reasons as to how this type of research can help retailers wow their customers.
Media Manager – The Leading Choice Of Singapore Brands For Retail Experience Research
A positive experience is a good thing for any business because not only does it encourage customers to return and refer the store to family, friends and others, but also helps boost sales and revenue, and more. Know what can "wow" your customers through retail experience research.
The cost of our services will be calculated on a price range of S$10-100 per survey.
For retail experience and other market research needs, there's no need to look any further. Here at Media Manager, we are equipped and always ready to help you. Please don't hesitate to get in touch with us today.