The focus group discussion (FGD) is one of the many common research methods. It is used to define existing and probable consumer behaviour, commercial conditions, and other market phenomena that continually gets improved by research experts with time. Despite its ever-expanding variations and applications, there are basic features that must be observed to maintain the credibility of FGD approaches.
FGDs at a Glance
FGDs mobilise individuals to participate as respondents in discussions around open-ended guide questions. The responses to these discussions then serve as data from where insights are derived about a topic or product as laid out in the research objectives. FGD qualitative research strategies may involve a range of subjects or a number of participants range of subjects or a number of participants.
Large group interviews are more cost-beneficial considering the number of responses that can be generated in one session. But small-group interviews are considered relatively more effective since a facilitator can ensure equal participation among participants in the allotted time and are, therefore, preferred in many situations where the objective is to get extensive quality data.
Either way, both small and large group FGDs require focus group planning for proper organisation.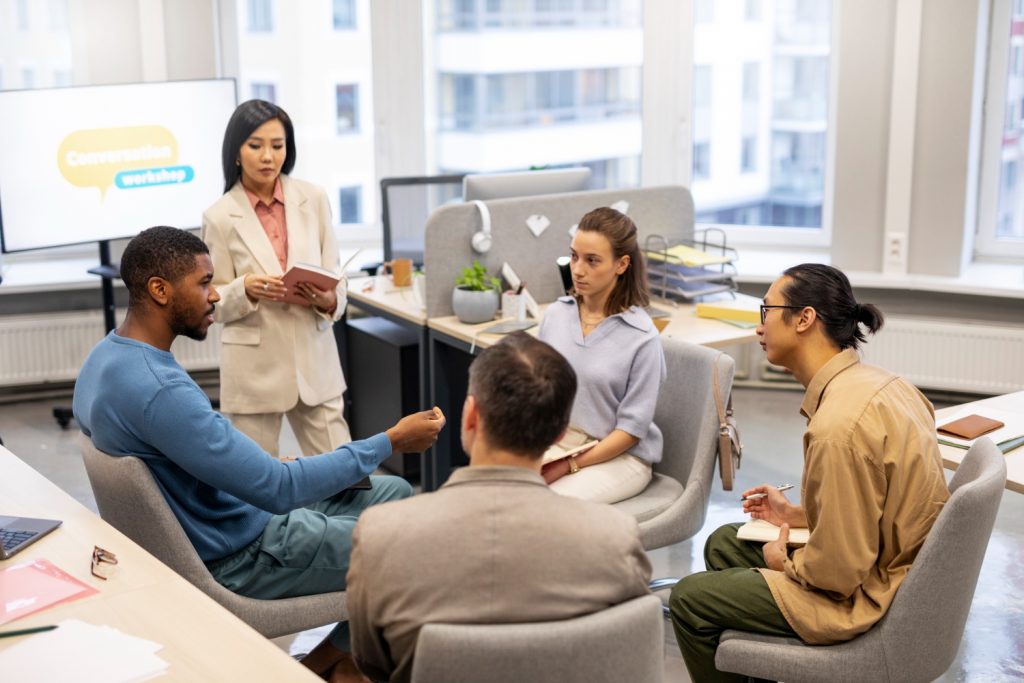 Applications of Focus Group Discussions
Traditionally, FGDs were used only as a follow up to validate common data-gathering methods like survey questionnaires. However, as sophisticated group facilitation methods began to emerge, along with scientific evidence that are effective ways of soliciting valid participants' responses like consumer preferences, deep insights, and objective feedback, FGD rapidly developed into a legitimate method on its own.
Today, it is widely used in various situations: a group of students brainstorming about a class project, managers and supervisors who sit down to design a strategic plan, or group assemblies that solicit feedback can all be considered FGDs.
Businesses may also use this for internal customers, such as when studying their productivity metrics. This is why there is always a reason for companies to gather data through a focus group. Singapore, like many tech-progressive nations, has many research agencies that specialise in focus group methods for market research.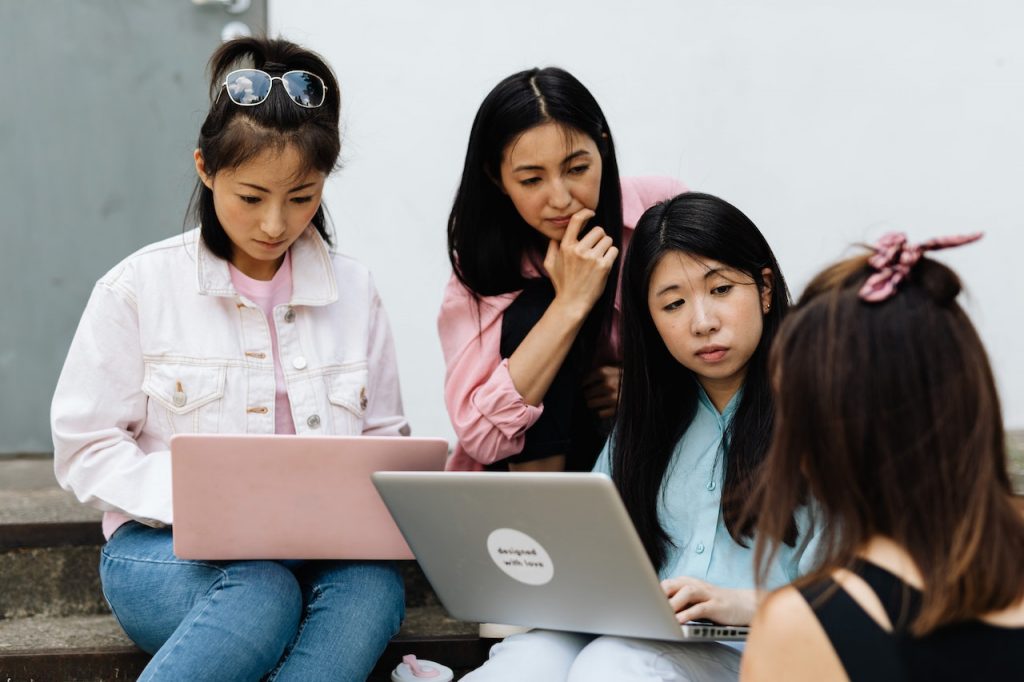 Fundamental Principles
Regardless of topic or size, however, a good FGD needs to be systematic in order to be valid.  A mismanaged FGD becomes problematic not because discussions may be unruly but because the data generated may be unreliable.  This must be avoided, especially for a solutions agency with a market research facility that uses FGD as a primary tool.
To make an FGD systematic and manageable, a facilitator or researcher must first gather as much information as needed about the topic at hand and determine what insights are needed from the research.
In terms of inquiry technique, it helps to be ready with appropriate and accurate key questions and to ask them methodically. Because FGDs are free-flowing conversations, it is easy to lose direction of discussions among a group. Preparing key questions, anticipating possible responses and asking relevant questions are ways to ensure that FGDs do not deviate from the topic of the main objective of the discussions.
Due to its open-flow nature, it is likely that opinions may vary or that there would be various interests and biases among participants. A fundamental group management principle of handling an FGD is to treat it as a negotiation. The role of the facilitator is to reconcile divergent ideas and not to automatically dismiss or create bias to opinions or suggestions, especially in methods that may employ a focus group panel.
Members in a panel are usually "repeat participants" in some FGD approaches, which facilitators may develop certain biases for or against – this must be carefully monitored to ensure fair participation.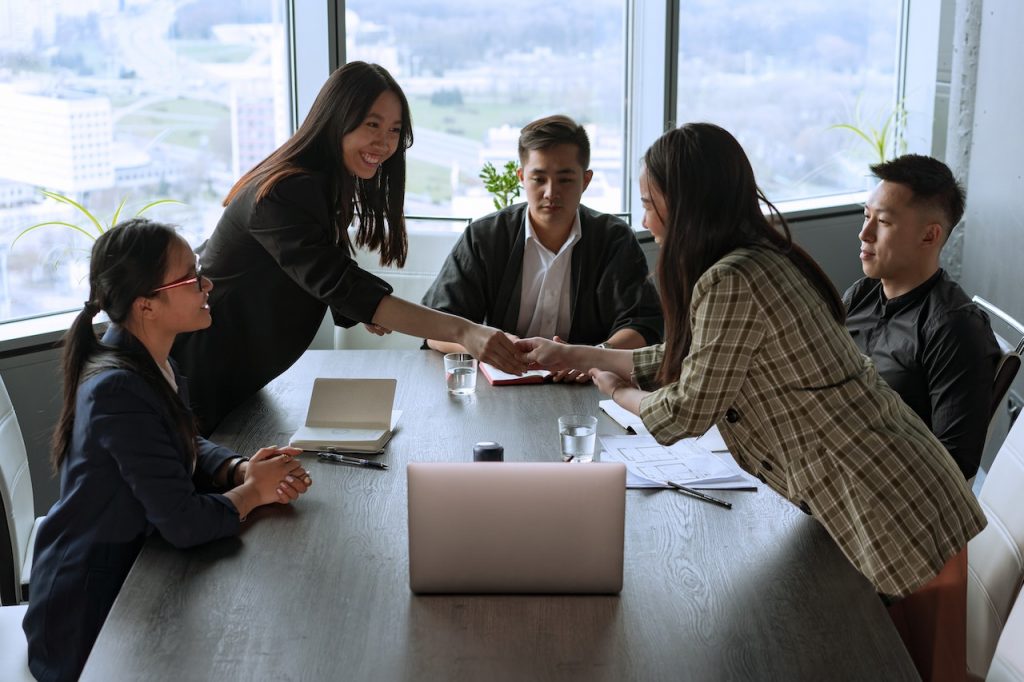 Conclusion
The application of a focus group discussion as a method of research from the academe to the industry has created a new industry need: to create a professional angle with the approaches used through systematic combinations of inquiry strategies and better group management. This helps in producing valid and actionable market data for enterprise decision-making.
For enterprises looking for reliable research partners with a systematised approach to FGDs, it is best to identify market research firms with extensive experience in conducting them.
Media Manager is among the pioneer providers of user-experience and market research in Asia, providing information for evidence-based corporate decision-making for Singapore and international businesses. For more information about our services, visit https://www.mediamanager.com.sg/contact/.