SEO (Search Engine Optimization) is an online marketing strategy that researches the factors that search engines (like Google, Yahoo, Bing) use to rank websites and in turn, builds these factors into websites to ensure high-rankings for businesses.
When someone searches for something on Google, the results show a few of paid ads, followed by thousands of "organic" results. Each result is some of your competitors' website, expecting to get clicked on.
Your "organic" ranking is where your website shows up on this extensive list of websites. Investing in local search engine optimization (SEO) is how your e-Commerce website can show up on top, gaining more clicks than your competitors.
Research shows us that almost 80% of the organic clicks go to those who own the first three organic positions. To put it simply, if a customer is typing in "SEO in Singapore", you want your Singapore-based SEO agency to be at the top – or as close as possible to the top – of the organic search results. Therefore, SEO is so important.
A well-planned SEO strategy can help your e-commerce business achieve online success. If you have an e-commerce website, SEO is a must have. If you've spent thousands of dollars on a new business website, you need to make sure people can find your website through search engines such as Google. Understanding these SEO tips is the first step to developing an SEO strategy that will help you succeed online.
Having a strong SEO strategy is crucial, and here are some recommendations to do just that:
Choosing the Right Keywords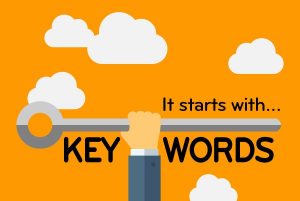 In SEO, keywords are highly important, they are one of the keys to getting more website traffic, brand awareness leading searchers and potential customers to find you. Come up with the keyword research, which you think will be used by the customer for finding the relevant information on your website. If you would like to take help from some tools, then Google Keyword Planner, KeywordTool.io or Moz are some of the keyword tools which can help you find the right set of keywords. These keyword tools will let you know, the exact number of searches done for your keyword and amount of competition for that keyword. You should look for high search keywords which have low competition, then, smartly include in your blog titles, URL, and content.
Gather Quality Backlinks
To rank higher in Google, you need to get backlinks from other external websites, (e.g. directories, press release sites, guest blog, etc.) To get backlinks to your e-Commerce website, you can use the following:
By submitting a press release on regular basis.
Blogging on trusted third-party websites. (Guest Blogging, Article Submission)
Getting your website listed on trusted local business directories.
Build Connections Through Social Media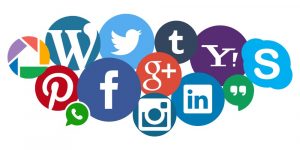 Social media marketing can be an asset for any e-Commerce website. When you are doing off-page SEO, the main benefit of social is the ability to create and nurture strong relationships with influencers. Such people have a huge reach in terms of name, recognition, fan following, etc. with high-ranking websites. Create long lasting bonds to endorse your brand and reach the maximum audience.
Content Marketing
Content isn't just about text, images, and videos shared on your website. It is the basically the total experiences your business or brand creates, designs, and shared online and offline. It includes everything ranging from taglines to logos, to phone calls, blog text, images, etc. Videos and images can be a big hit for the off-page SEO of your brand mostly because they work as a low-investment/high potential vehicle to drive awareness and bring traffic to your site, boosting your off-page reputation in the process.