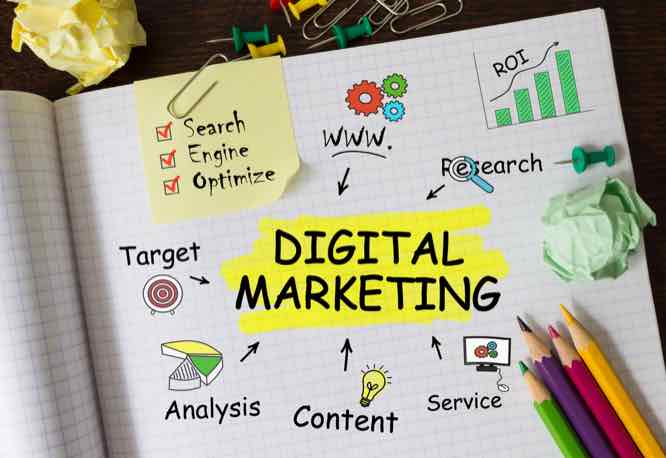 According to industry studies, the digital marketing in Singapore is expected to grow at a rate of 80% in 2017. Studies have also shown that over 3.2 million Singaporeans use mobile devices to access social media sites. Close to 96% of the country's internet users have at least one social media account and spend, on average, 2.5 hours on the account every day. This rapid growth has made digital marketing as a very attractive career option. Most people wanting to make a career in digital marketing don't know how to get started.
Below are the digital marketing techniques on how to promote your business online:
Digital Marketing Tips for your Website
Optimize your website keeping the mobile and smartphone users in mind. Build a user-friendly and mobile friendly website.
Try to include a blog which talks about your brand and products and related stuff. It helps in ranking result.
Keep your website design updated. If you haven't done it for years then it is the right time to do it.
Your site's metadata like tags, titles, descriptions, alt text etc should be carefully and correctly completed to maintain a positive impact on SERPs. Also, try to use relevant keywords to gain high traffic to your site.
Digital Marketing Tips using SEO
Use your Google+ account page by providing information of your business and use geo-specific keywords to lead targeted traffic.
Update blogs regularly with fresh content and information to generate frequent traffic and allow people to share your content on social media sites by enabling share button. You can repost the content after a while to get additional feedback's too.
Promote the helpful reviews gained by you through your challenging work to the websites and social media pages to make people see other's opinion on your work.
Cross promote your website on the different web platform to get higher visibility and viewers.
Digital Marketing Tips using Social Media
Always give a thought and analyze it properly before posting anything on social media. Posting anything regardless can cause harm to your social presence. Set up alerts and notifications for new messages, posts, mentions, and comments. As it is very important to keep an eye on what others are talking about you. Do not over react to any good or bad comment. Treat both with calmness.
Apart from sharing business or brand related pictures and information's, always try to post pictures of persons related to your business. It creates a positive effect on the viewers and constructs a loyal relationship.
Always try to give a reply on all comments on social media pages. It is a very strong social media marketing technique.
Do not go with a fake social media profile. Always use your original face on your personal profile and tag your all friends with your business page.
Digital Marketing Tips using Paid Advertising
Use correct punctuation marks and trademarks in text advertisement.
While using click-to-call extensions use tracking number option to check ad's performance and popularity.
Use different and targeted keywords in your text.
Always use both high rated keywords and low rated keywords.
Always optimize the URL displayed in your advertisement. Google AdWords always prefer that your landing page must be well optimized.