Whether you're a new entrepreneur or you've been running an empire for several years, there's no denying your online marketing efforts plays a significant role in running your business. But, without effective marketing, your apps, e-commerce store may fall. Digital marketing trends are constantly changing. As information becomes more accessible and in-demand, business owners are expected to stay on top of how target markets are seeking services. The traditional marketing has moved rapidly into the digital sphere and as competitors, all fight to secure their position in the marketplace, establishing your brand voice in a sea of others is easy, provided the right tools are being used.
With growth and sales boost one of the top priority in most businesses, leads should be converted into sales while increasing traffic to their website. Although the reality is, it is easier said than done and with the skyrocketing changes in the digital world today business should be apace with everything. And to keep you in the loop, here are some of the top digital marketing trends you need to keep in mind.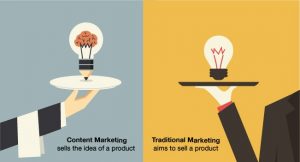 Content Marketing
Content marketing is still the dominant digital marketing technique. Improving website experience, this will help you compete with some of the biggest players in the market. Shoppers, in general, are looking for unique but easy to follow methods of purchasing. In addition, interactive contents prove to be more effective in nature, for example, answering questions, making choices and exploring different scenarios will help consumers to get engage and really think of their preferences.
The top 3 priorities for B2C contents:
Create engaging content
Create visual content
Effectively measuring their results
Bloggers created content on fashion, food and thousands of other niche passions. They also built loyal followers and advocates on Instagram, Twitter and Facebook. They constructed credibility and trust built on authentic content. As the noise increases online and reaching your target customer gets harder because of content clutter the influencer and thought leaders who have built reach globally are the new niche gatekeepers. Brands are now paying to reach their admirers and devotees.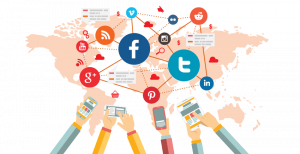 Mobile Marketing and Customer Loyalty Programs
It's no secret that mobile usage would feature on a digital marketing trends list. People are using their mobile devices now more than ever and although we've been playing catch-up in making all mobile apps and website's responsive to these formats, it's time to balance it out even further. If you have a mobile app for your business, consider doing app store optimization.
Many business owners will pull more focus to one over the other, but now as more individuals are becoming more mobile orientated – think phones and tablets – it's important to ensure your marketing techniques are catering for both. As smartphones evolve at a rapid rate, so should your strategies.
Mobile marketing, web development, and mobile apps. With the birth of mobile app, mobile devices will be seen to emerge as every shoppers' most valued shopping buddy. Loyalty programs are seen to increase the subscription sales, consider Starbucks.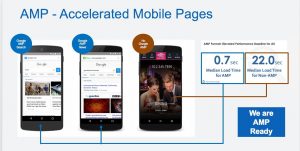 AMP Optimization
Digital marketing experts have been talking about mobile for years, but just when you thought your website was finally 100% mobile-friendly – AMP to the rescue. In order to accelerate the mobile experience, AMP strips away the elements that slow down your typical web browsing experience, including Javascript.
Google announced the Accelerated Mobile Pages (or AMP) project in October of 2015, but it has really begun to play a role in your user's everyday browsing experience over the past several months. If you're unfamiliar, AMP is an open web development framework that aims to provide a faster, more consistent mobile viewing experience. You have likely stumbled upon links in Google that have a little lightning bolt next to them: These are AMP-enhanced pages.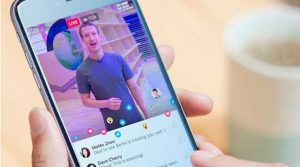 Using Live Videos and More Videos
Live streaming video is maybe the hottest trend in digital marketing right now. One of the first social networks to offer this was Google+. Google Hangouts was a great part of the platform. Mark Zuckerberg has suggested that people watch live streams 300% longer and comment 10 times more than regular videos. In marketing terms, more engagement is gold.
With the advent of live videos in social media, it is not surprising business enterprises would want to get involved also. Videos are everywhere, it's the one you watch for news while having breakfast in the morning, it entertains you while waiting for the bus and even while sitting inside the bus on your way to work. Keeps you awake during your breaks and even makes you sleep during the night. Your videos need not to be perfect and it is a good step at increasing your site viewership.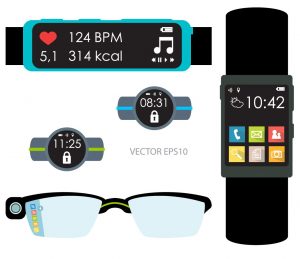 Wearables
Activity tracker devices augmented reality and mobile simulations. These are just some of the new product revolutions where brands have been more attuned to the needs and priorities of the consumer. Brands revolutionize their products to offer more with respect to the varying lifestyle trends today.
Here are some things to consider when forming your digital marketing strategy around wearable technology:
Keep messaging short. It's hard to read paragraphs of text on a smartwatch screen.
Be aware of chatbots and voice search. Wearable technology makes voice search easier and could change the way search rankings work.
Take wearables into account when performing target market analysis. Consider what wearables your target market is using and how that impacts their buying habits and content consumption.
Get ready for more data on target audience. As wearable technology becomes more popular, it will provide marketers with the opportunity for more location and relationship-based marketing.